Currently there are many designs that are trending among the public, including trends for kitchen and living room designs. To keep up with the latest design trends, of course we have to spend quite a lot. Although the actual function of the room remains the same. The following are tips for making a comfortable modern kitchen design: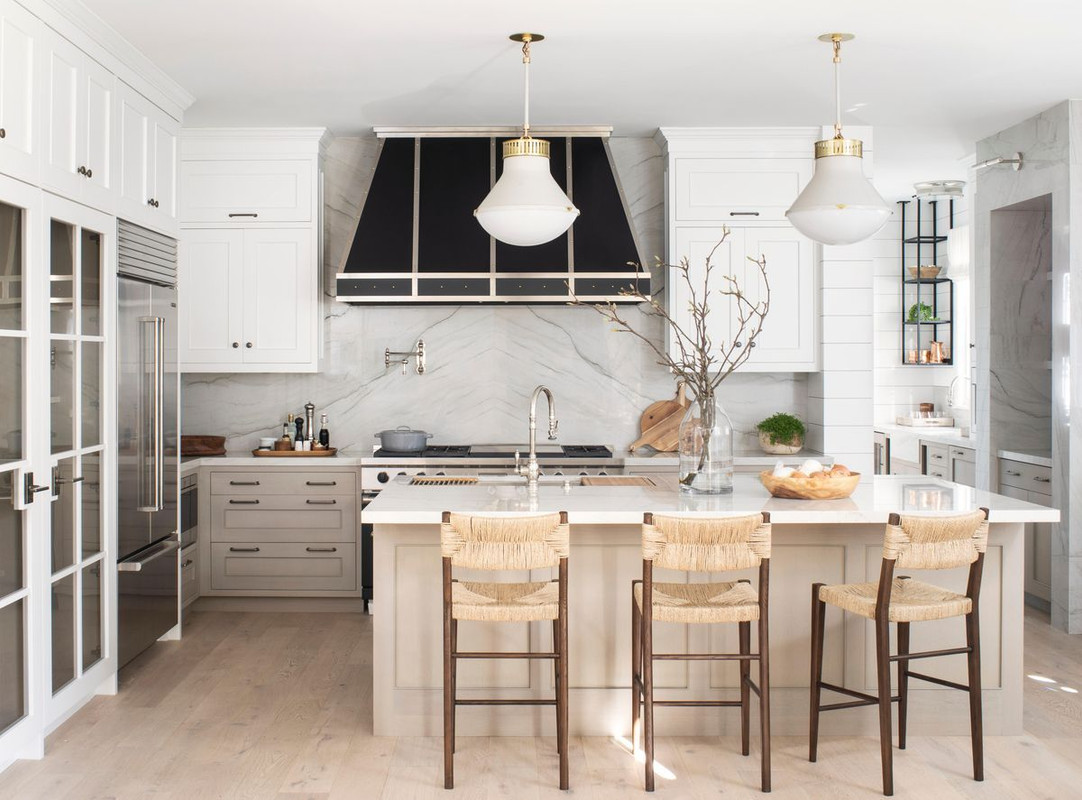 Buying New Kitchen Equipment
To create a modern kitchen design, all you need to do is buy new kitchen equipment. These kitchen tools include changing ovens, cookware, toasters, and much more. You can choose a color that suits your design concept. Choose a matching color so that your kitchen can look new than your previous kitchen.
Replacing Kitchen Floors
To make a modern kitchen design is to replace the kitchen floor in your home. This floor is a kitchen element that you shouldn't ignore. Especially if the floor in your kitchen is worn out, you automatically need to replace it. Wooden floors are perfect for the kitchen space in your home. With a wooden floor, your kitchen will look more aesthetic and of course you will be more comfortable cooking in the kitchen.
Add a Comfortable Dining Table
The next thing you need to do when creating a modern kitchen design is to add a comfortable dining table. Choose a dining table that provides enough sitting capacity for you and your family. So, also adjust the size of the dining table to your kitchen space. Do not buy a dining table with a size that is too large. With a dining table in the kitchen, you and your family can enjoy eating comfortably and deliciously.
Move Some Unused Items
You have to get rid of some unused items. You can apply this method from Marie Kondo. Pick a few items that you don't use anymore. After that, collect the item and throw it away. By getting rid of some items that are no longer used, your kitchen can look even more spacious.
Buy a New Kitchen Set
You can buy a new kitchen set for a modern kitchen design in your home. By buying a new kitchen set, your kitchen will look prettier and new. Oh yes, choose a kitchen set that has quite a lot of storage such as shelves and drawers. With adequate storage, you can store some cooking and kitchen utensils neatly. Your cooking utensils and kitchen will also be cleaner because they will avoid dust.